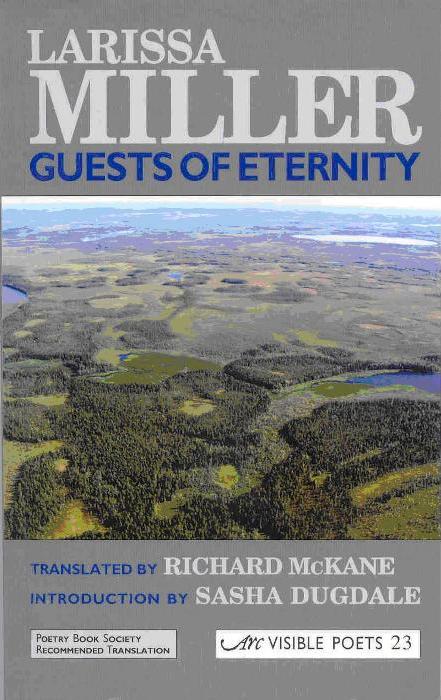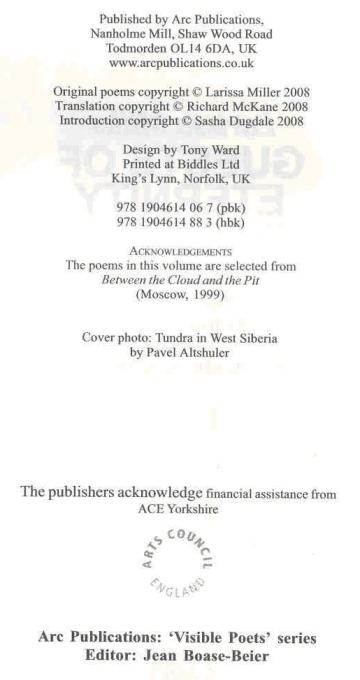 In memoriam
Arseny Tarkovsky
Contents

Series Editor's note by Jean Boase-Beier

Translator's Preface, by Richard McKane

Larissa Miller: An Introduction, by Sasha Dugdale

Biographical notes: Larissa Miller, Richard McKane and Sasha Dugdale
At the beginning of 2008 the translation of the book got The Britain's Poetry Book Society Recommendation (see Selection Review by Ruth Fainlight).
* * *

Between the cloud and the pit,
betwixt the birch and the aspen,
between the best of life
and the completely unbearable,
under the high vault of the sky
the unstoppable swings
between Bosch's freaks
and Botticelli's spring.


* * *

Между облаком и ямой,
Меж березой и осиной,
Между жизнью лучшей самой
И совсем невыносимой,
Под высоким небосводом
Непрестанные качели
Между Босховским уродом
И весною Боттичелли.
Information about Readings from Larissa Miller's new book in London. Enigma of translation: question without answer.